There is a broad audience that is missing some old school games. Sega Dreamcast is one of them. So, How To Play Sega Dreamcast On Windows 10?  then you will need an emulator. Emulator will convert your PC into the Sega Dreamcast console. A Redream emulator is the right choice for this type of game.
Sega Dreamcast video game was first released in 1999. It was a profit-making product with 9 million sales all over the world. Still, this gaming console was discontinued from the market in 2001. Crazy Tax, Jet Set Radio, and Soul Calibur are some popular gam of Sega Dreamcast.
How To Play Sega Dreamcast On Windows 10
If you are missing playing those games of the early 2000s and want to know how to play it on PC? Eager to know how it fills on the window? Then you are in the right place. We will teach you how to set up Sega Dreamcast.
Installation And Setup Of Sega Dreamcast
Time Required: 10-15 Minutes

To download and install an emulator in your PC, follow these steps.
Installation Of Redream emulator
There are so many emulator options are available for Sega Dreamcast, but Redream is best gaming them. Because redream is only emulator that gives HD graphics.
Get desktop link; after using the desktop link, you will have to choose between various desktop releases.
Then click on the windows icon of Stable Release.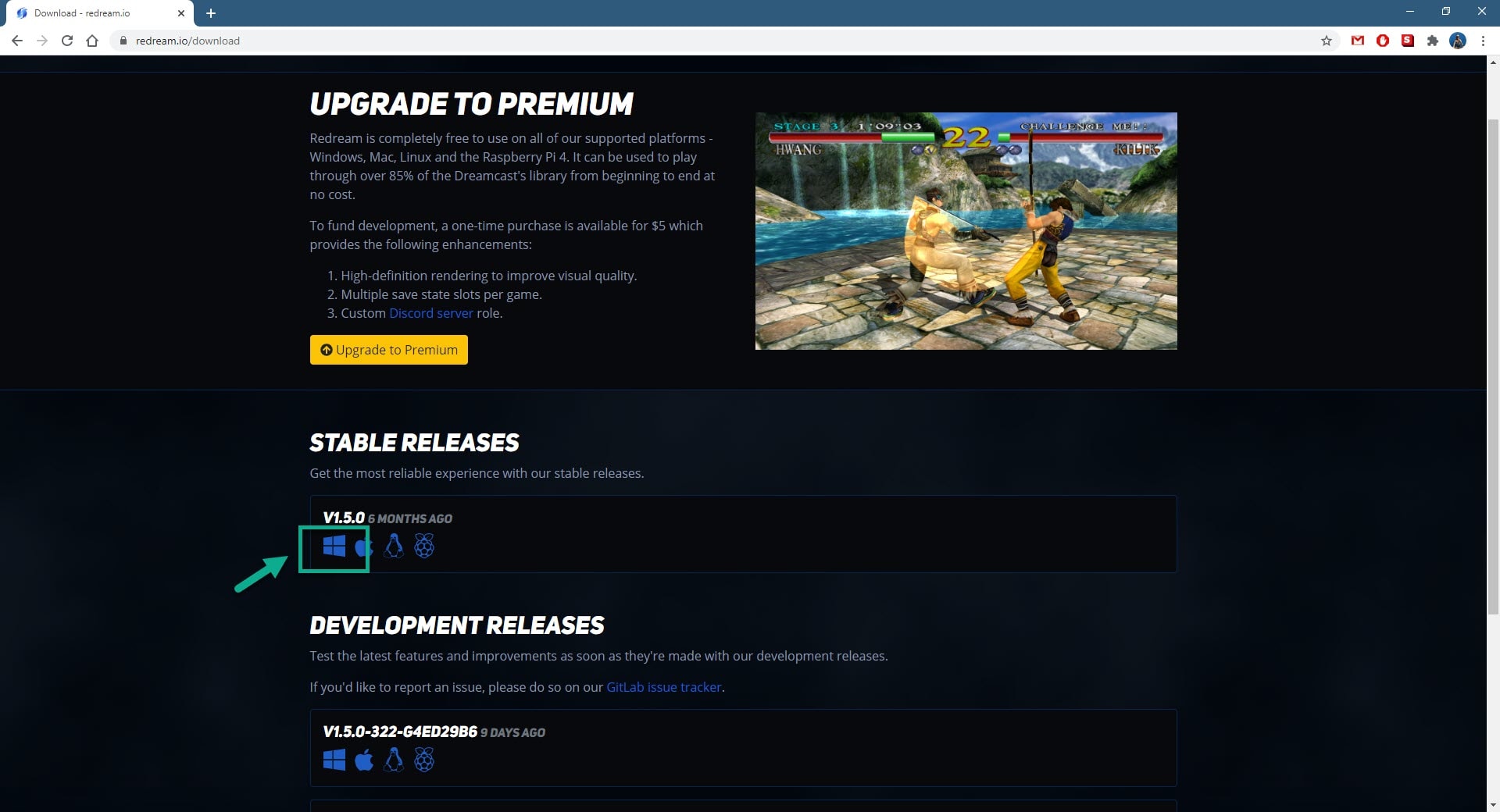 It will start Downloading Stable release file in your PC.
Extract all the zip files and permit the emulator for access.
Now select the redream.exe file, And Redream emulator will start.
Running The Sega Dreamcast In Windows 10
Redream emulator is available for free. So you can download and play for free on any Windows PC. You have the option to rum game in 4k or 1080p resolution. Tap on the game file, and Sega Dreamcast will start running on your PC. For the console configuration, go to settings. For a keyboard setting, we will leave it to you so you can choose your favorite settings.
Sega has ended Dreamcast console too soon. With some fantastic games like Sonic Adventure 1-2, Virtua Tenni, Resident Evil: Code Veronica, Crazy Taxi 2,  and The House of The Dead 2.Dreamcast is ended soon but made a mark in the gaming industry.
After following All these steps, you can enjoy Sega Dreamcast On Windows 10. Now, You won't miss the late 90's console game anymore. Still, if you are stuck in between, then fill free to ask us.
Enjoy Gaming.
Stay Tuned For More Updates.
Also Read, HOW TO FIX BATTLE.NET APP WON'T GO ONLINE